This Friday couldn't be more excited for me. No. Nope. Today is certainly M Y kind of day. I've just started my winter break from college (hurrah!) , have been resting in my warm bed with a million tea cups (another hurrah!) and coming up with my new year resolutions. Okay seriously it's really hard to make resolutions all at once. I still need to figure things out, hopefully.
I had been waiting for this weekend, all the week. It's completely legit to say because after surviving 3 months of college, I am a victim of tiredness. My top hits of week were :
C A L L I G R A P H Y
I have found a new passion. Calligraphy. Since I got myself into graphic designing, I love seeing pretty, handwritten fonts. They're magical, in some sort. Albeit the fact I have a terrible handwriting, I have started working on some calligraphy.
N E W B L O G G O A L S
Except of resolutions for 2015 about life, I am making some blogging goals for 2k15 as well. Pat on my back. They include new blog design, more designs, poems and pretty photos. Currently working on them.
R E A D I N G
I had set a goal of reading 5-6 books this year but I exceeded the limit. I read like 10 books in 2014. I want to keep this ritual for life. Because books are better than anything (except of a cup of tea, it's a tie) This week I completed Dan Brown's books and man I can tell he's an amazing author. I've read The Da Vinci Code, currently on Deception Point and Digital Fortress and some more on the way. I feel like a proper biblophile right now. Huzzah! Mystery & thriller, no doubt, is my favorite genre.
H A T E N O T E , OP S S
I didn't know exactly what a "hate note" was , until today. When I got into my class and saw the board, someone from my class had written on it that me and my friend, we happen to be college executives, are mad. Woah! They could have written it in a more creative way. I wish I could have taken a photo of it and share all around the social media with the hashtag #FirstEverHateNote . But I guess it's a relief I didn't do it.
T E L E V I S I O N
I hadn't been catching up with my favorite tv shows. I hate the sound of it. Eeeeeekkkk!!! I need to complete Teen Wolf season 3, yes I am sadly stuck there. Master Chef , Modern Family and Monk to be watched. Tis the season, to watch television.
Happy holidays everyone x
linking up with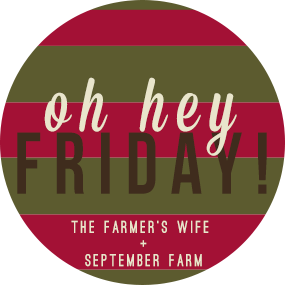 & five on Friday
_________________________________________________________________________________
S P O N S O R S P O T L I G H T
Hello I'm Kasi, I love to eat sweets, Chipotle burritos & spend time with my better half! On my blog
Birch Juice
I share my favourite things, so come along and let's go for a spin :)