In general , I can say myself a good great secret keeper , without any doubt . If you've given me a secret like 2 days ago , I won't even tell you . This thing apparently makes me a major secret keeper but in fact , I would have forgot it by the end of the day because I have a bad memory . It does justice !
I'd be so honest on this thing because I literally hate when people , carrying secrets of others just speak them off to public like it's nobody's business . If someone has shared a fragile point to them , it's quite a responsibility for you to keep , right? Okay , on some stages , you can not . NOT!
I've got a good history to keeps secrets but a few major spoils of me , are here :
Poor Assignment :
1- A friend of mine told me she didn't do her assignment . It was a intense matter because if everybody knew it , it was an advance excuse to get a punish for an incomplete assignment. I said yes and I meant it . Like , truly . As soon as teacher got into class , we all were discussing the assignment . So my friend was . When teacher asked us both a mutual point , she tried to answer but I said : " You didn't do it so let me answer it"
The moment was a flash , everybody knew it and I was sweating . The end!

Don't Knock :
Once , my uncle told me that he wants to stay home . So if anybody's on door , looking for him so tell him he's not home . I promised (okay) . Then after a while , the door was knocked .
I received the visitor and he wanted to see uncle . I didn't even think and went out loud for uncle .
" Uncle , mr.example wants to see you."
It's the end for this one . You know what would have happened afterwards.
Unless these statements (among others) , I am a very good secret keeper . Said enuff !
Are you a good secret keeper? Or have your said some-secret in public?
////////
I have an awesome giveaway to share from Rebekah . She blogs over All that glitters and currently , my happy face is on her sidebar .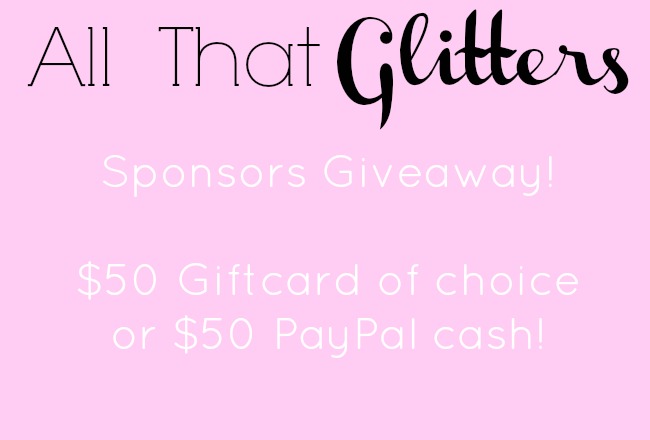 Enter below using the Rafflecopter widget! All entries will be verified. Void where prohibited.
GOOD LUCK!