Heya Satz , I am so happy you're here . You're a lucky day because Blogger just happened to be "offline" all Thursday to Friday yet I was crying out loud (COL vs LOL)
So here I am again to read & write again . Hip hip hurrah!!!!!
But seriously , I was blank what to write! #GoAwayWritersBlock
If I had a good excuse , like "I have been SO busy is school , writing my destiny with a pen with no ink"
or " I am sleeping and writing it in a dream" (<--- I lie or perhaps technology has gone so advance that our dream can be written on a post page)
But I would write my own bad lies , there're many top 5.
1- I didn't have time to do XYZ !
It's honestly because two reasons . 1st , I really didn't have time . 2nd , I didn't want to waste my time. In case you had read my planner , my bad lie has got caught . But lezbehonest , I am a bad lier .
2- Everything will be fine .
It's something I say to myself as well . But I can't mean it . I'm already so indecisive about "when everything will be fine" . So if I have said it to someone , it should be a lie , unless I mention it clearly in MY STYLE.
3- I hate potatoes :
NOOOO!! I couldn't live without it . When
Ellie
said all that she hates potato . I was near tears . But in one case , I can speak it in a wrapped lie . When....mum (or anyone) has cooked potato with eggs . I am an anti-eggo so if someone's presenting me eggs & potato . I will leave it to my #3rd lie.
4- Social medias are useless :
How many times I have said I am an obsessed person over social medias? Phew , sometimes I just have to say it . When I am asked my facebook by someone I just don't to add . I have to lie #LieLikeABoss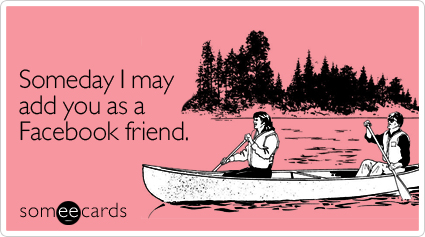 But sorry myself , I still love
Twitter
& I can't lie over it.
Come and meet me there , convo convo.
5- Music , huh?
I am a music person . My tablet , laptop , alarm, t.v , juicer , microwave , everything is set on the loudest tunes EVER . But when I am in car with dad & family , I have to be a liar .....
"Dad , it's all right . I don't listen to music that loud" . WHY WHY WHY ?? I lied because I didn't want to let him know I am a music freak . I still say why . But perhaps I rest my case , he doesn't have a good music choice . Oh dear old man . I still love you!
xxx
Lisa's blog is ah-wosome . She has lots of beauty goodies to show off , yet travel anecdotes to read . I am sure you'd never get bored over there . Go meet her then ;)