I probably haven't worn a British hat before or own a red telephone booth around my house , but there's something very British about me . Guess what? My email .
I got the domain from uk and I still use it , though I never knew people would think I'm British . Catherine is one of those people who thought the same . I met her in blogosphere and became friends in such a short time . She was my sponsor but all it came to a friendship or should I say , blogo-ship . Errr , it sounds well .
So here is she , a guest
appearance
star of my blog . Hold your breath or probably grab a cup of coffee ( no coffee? I'll gift you a starbucks card )
I know you're gonna love to read her , on my place .
xx
Hi!! I'm Catherine!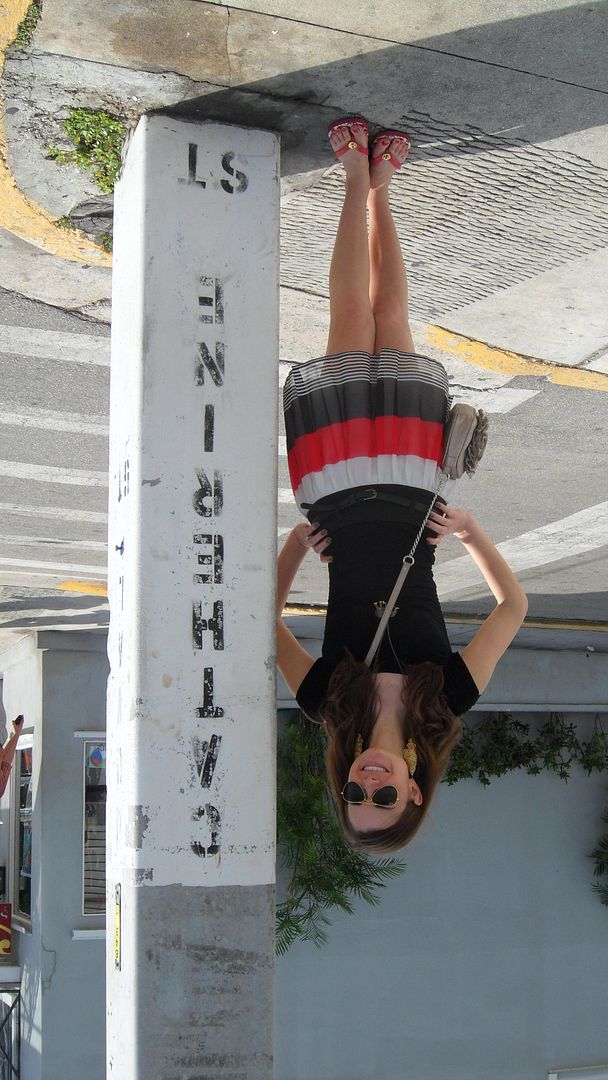 I am SO excited to be guest posting for Noor today!
I found Noor through her amazing blog hop, Grab a Friend. I fell in love with her sweet and funny blog and we instantly became friends!
This is one of my very favorite things about blogging--the friendships you make! It might sound silly to say that you can make friends through blogging but you really can. You read about someone's life and you really connect with them.
Noor is one of those effervescent people who can make you feel wonderful about yourself. She has been a wonderful encouraging friend to me and I'm delighted to be one of her sponsors this month!
Now that you know how fabulous Noor is, let me tell you a few things about myself!
My little piece of the internet is
Bailey Dailies
. It is a lifestyle blog that chronicles my life together with my husband Forrest and our 4 furry critters (2 dogs, 2 cats). You will find posts about our weekends, recipes I've tried, random things I'm thinking and maybe a style post here and there. We are house hunting and so hopefully very soon I will have lots of home design posts to share as well.
Ok, so since I'm all about my new friend Noor, I will give you a quick list of...
Things Noor Doesn't Know About Me Yet
1. I am obsessed with all things British, especially period drama. I'm all about anything Jane Austen and of course I'm head over heels for Downton Abbey. I hate having to wait a whole year in between seasons! It's just no fair!
2. I am also obsessed with Alabama football (American football, that is). My husband and I go to all the home games and we plan several trips during the fall for the away games. This year we are going to Texas, Kentucky, and maybe Atlanta. It gives us an excuse to travel. Plus our team is on a roll (haha, Roll Tide, that is) and we have won 3 out of the last 4 championships, so it is a great time to be a Bama fan!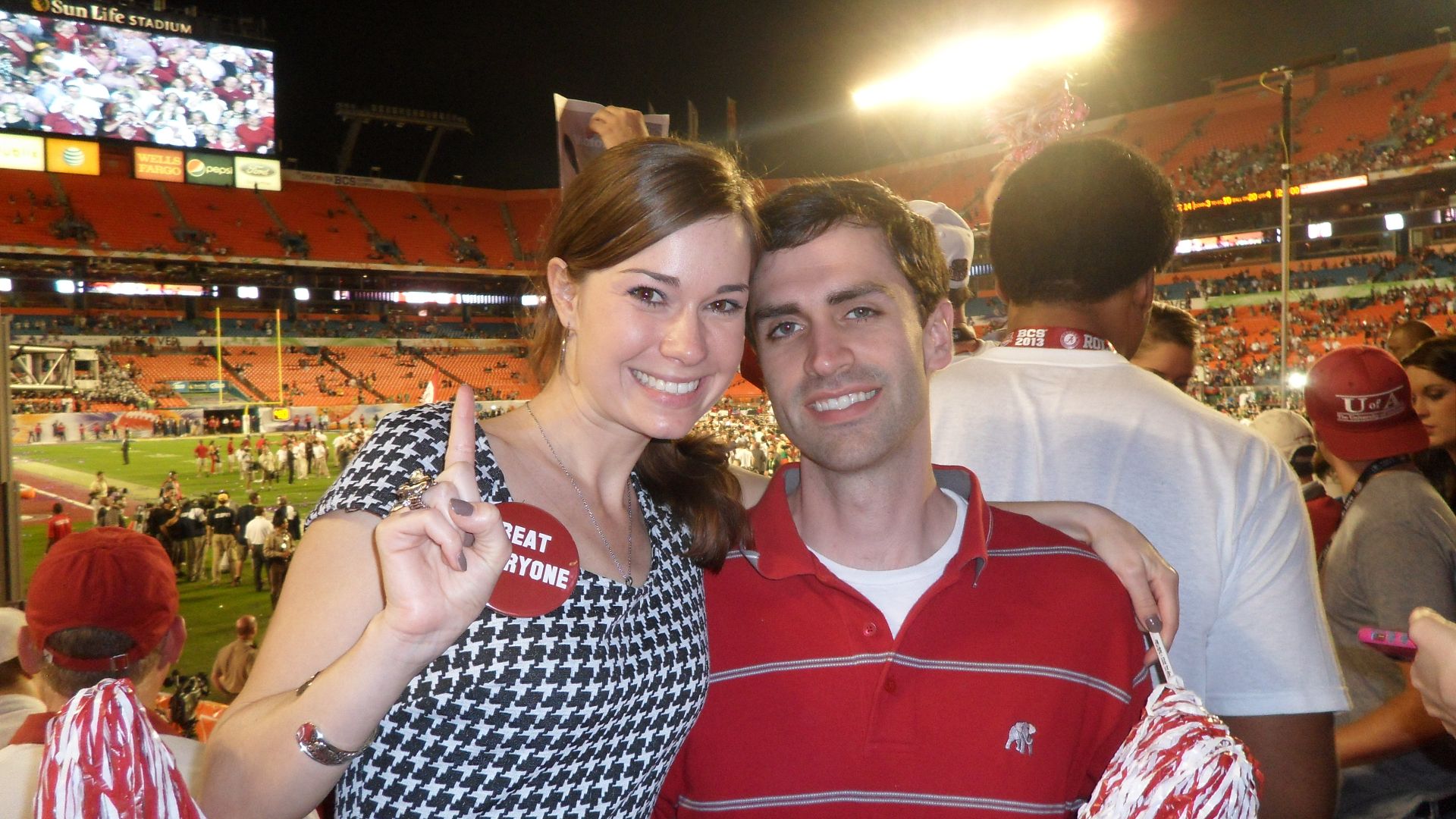 My husband and I at the National Championship this year in Miami
3. I'm a germaphobe! I always have hand sanitizer in my purse, no matter how small that purse may be. I will not eat anything that I touch with hands that aren't clean! YET, I do let my dog sleep in my bed, so perhaps I am just crazy.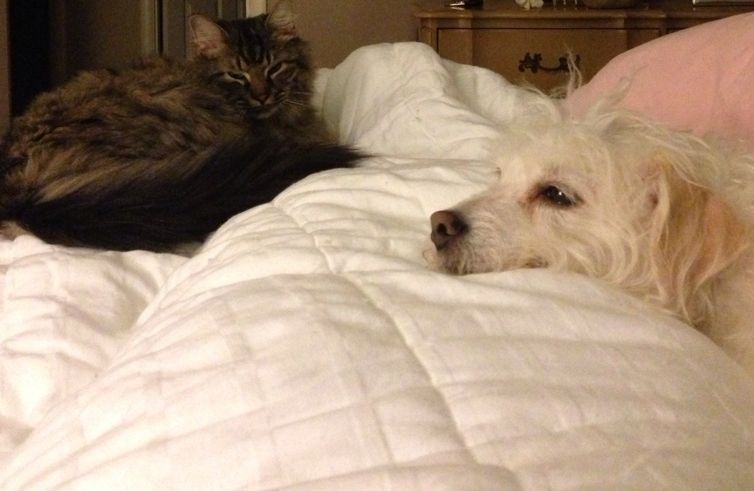 Exhibit A-a dog AND cat sleeping on me in my bed
4. My all time favorite TV show is Friends. I have all the episodes on DVD and usually once I year I rewatch them all from start to finish.
5.I want to be a writer--like, a real one. I love my job as an attorney but my dream would be to write. Magazines, novels, what have you. That's why I enjoy blogging so much--it let's me write and me be!
I am going to be writing an entertaining column for our local magazine every few months and I am ecstatic! I know it is small, but it's exactly what I like to do!
Ok, well I hope that gives Noor and her awesome readers a little peek into the world of
Bailey Dailies
! I hope to see you soon! You can also find me on
Twitter
,
Facebook
, and
Instagram
!
xx
So probably I should mention clearly , Catherine is the friend who thought I was British .
Tell us both it was super amazing , Twitter service 24/7 (
@NoorsLense
,
@catmccordbailey
).
Don't doubt it , I have a British domain .