One of my biggest beauty wishes , long , silky and coloured hair are topping the chart . It's because I believe the first impression comes from how you're styling your hair . By luck , I have non of the above natural qualities for hair . My hair are ROUGH .
Whatever , I had been using hair extensions which caused me a lot of trouble because clip-in "stuff" wasn't introduced back then . The manual things are never better unless you're a PRO.
If only you have hair like mine , you could understand . I have been dying for
coloured hair extensions
now . But so far , I'm unfortunate with it .
I have dark brown light chocolate shaded hair , with average length . A bit wavy . But I rather extensions or styled hair than natural ones .
Some of the stuff I'm eyeing over :
Okay okay , I secretly admire ( not so secretly ) Vaneesa Hudgens' style . Oh no , I love her ;) Though I have dark brown hair , but it's never too late to be a black head .
The easiest way to use a clip-in extension like this :
The small clips you're seeing , just press them a little against the both clips . Then dig through your hair with fingers to find a better place to put the extension on. Then softly place it through your hair . It will look amazing .
And my lovely red head , Ariana Grande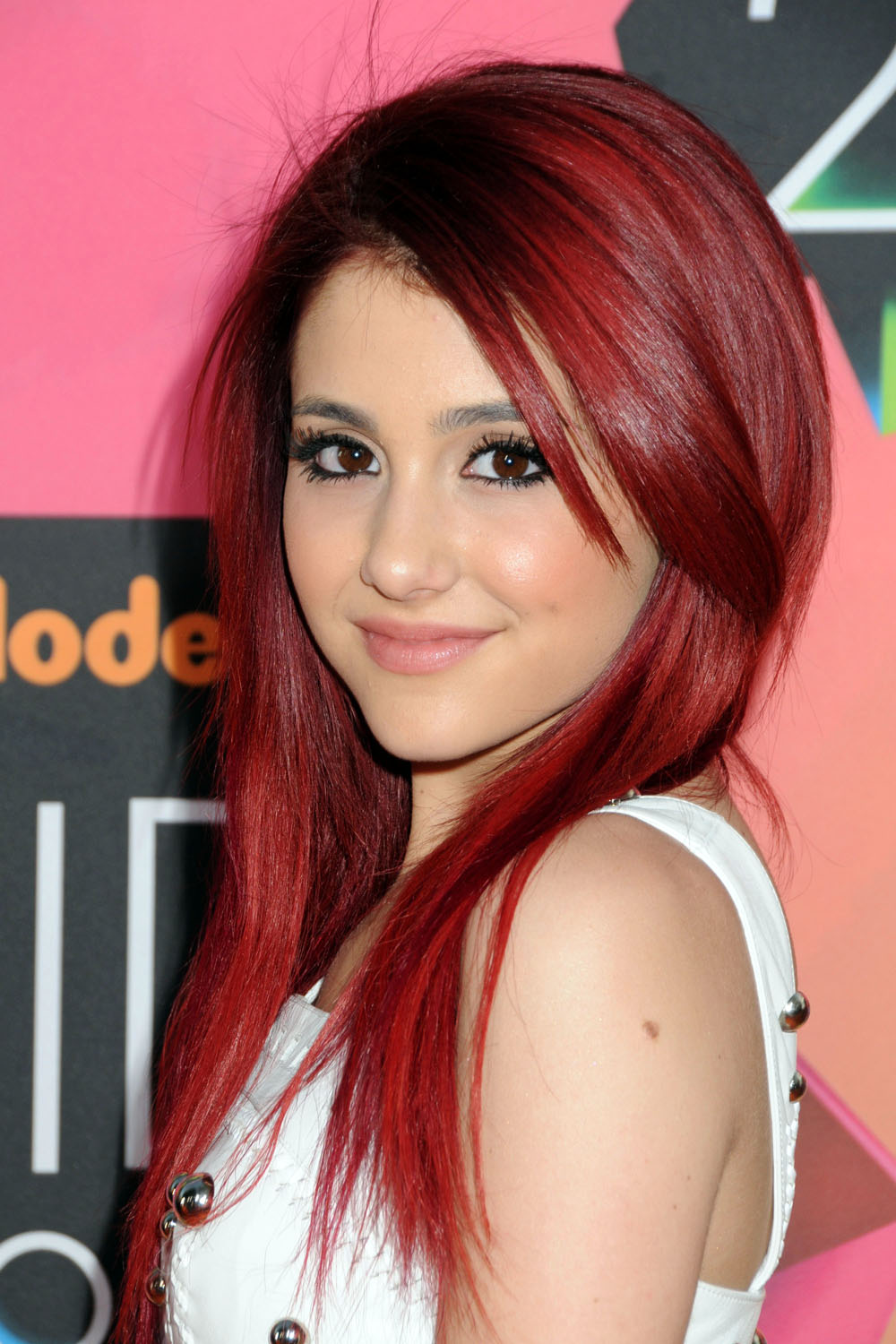 As I'm wanting coloured hair , red is a top choice of me and I wish wish wish to have red hair .
Woah , they'd look great on me ;D
My teen-ism comes out whenever I look at a girl with coloured hair and I ask mum : "Why she's wearing hair colours? Would they damage her hair? It's so risky for her . I don't think she's gonna do well with it .
(
Someone's getting jealous???
)
How do you style your hair ? Just gimme the secret lovelies ;)