Lately, I'd been reading The Ghost by Danielle Steel and this book was truly amazing for me. It was a very good book and forced me to write a review, that I submitted to Google books.
"Absolutely an amazing book . With all feelings , emotion , courage . To let go past and to grasp future.
Though it takes a long start from the real story , but I must say that it's a complete story

of present and past and a very good hope for the coming future . The very end of the book made me cry , and the scenario explained in the book wasn't hard to understand , I felt I was exploring the locations. Perfect blend of two centuries , two cultures , many lives and understanding between different minds . All I can say that it was entirely very nice book. "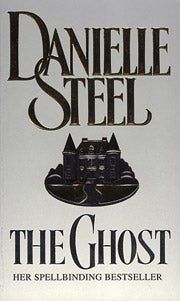 Image by Google
I've always been a fan of reading, one of the hobbies, but in 2012 , I was actually permitted to have my own novels on my shelf. So this year was selected as a reading year, before I could just hop over mags and children stories ( at fifteen, it's a great deal, huh?)
I am still reading other books, a few from Areeba's collection. My previous ones weren't so thrilling, and Nancy Drew series doesn't need any applauds, they're always amazing from a teenager's perspective. I have been reading them too.
My next goal is to complete The House by the Shore by Mary Joyce.
I wonder if anyone of you have already read Nancy Drew or The Ghost? And have the same review as mine?
What's on your reading list?